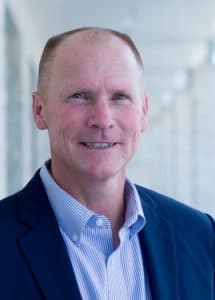 Patrick Carlove began his ministry in Lutheran education in 1991 as a teacher of social studies and religion at Lutheran High School of Dallas.
In 1994, Carlove attained the position of Peer Minister, focusing on individual and group conflict resolution. While in Dallas, he also enjoyed a variety of successful experiences including coaching varsity baseball, starting a baseball camp that grew to over 230 campers in three years, and leading the Lutheran Lions to their first Baseball State Championship.
In 1996, he accepted a Call to be the Assistant Principal at Concordia Lutheran High School in Tomball, Texas. While at Tomball, he received recognition for his development of student leadership programs, gained entry into Who's Who Among High School Teachers and Administrators organization, and served on the Accreditation Committee for Concordia Lutheran High School in San Antonio.
In 1999, he accepted a Call to Fort Wayne, Indiana as the Assistant Principal at Concordia Lutheran High School, the country's largest Lutheran high school. While in Ft. Wayne, he led the way in minority awareness and helped the area Lutheran elementary schools unify in a common program using funding from the National Safe and Drug Free Schools organization.
In 2000, he accepted the Call to be Executive Director of Concordia Academy in Austin, Texas. He oversaw all operations of this new school from the start-up phase through the accreditation process. Under his leadership, the first graduating class of Concordia Academy in 2006 established itself in the greater Austin area.
Patrick accepted a position in the fall of 2006 to be Middle School Principal at Prince of Peace Christian School in Carrollton, Texas. During his nine years in this position, the middle school grew from 164 students to over 220, and he received recognition for his ability to build a team of teachers committed to the understanding of the whole student during the turbulent middle school years. Expanding the ability to meet the needs of many types of learners was a very high priority to his leadership focus.
In the fall of 2015, Patrick was asked to take over the position of Chief Advancement Officer at POPCS, which he accepted. During the next four years, Patrick pursued numerous opportunities in continuing education and professional development in order to stay current and relevant on annual fund strategies and implementation techniques.
By 2019, Patrick and his team had helped the school increase their annual fund contributions, growing from an average of $225,000 per year in 2011-2016 to over $1.6 million in 2019. This current position allows him to share the vision of the school internally and with the community while helping develop, fund and execute the strategic plan for the future of the school.
Patrick graduated from Concordia University Wisconsin with a degree in Secondary Education and later earned a Master's Degree in Educational Administration from Sam Houston State University.