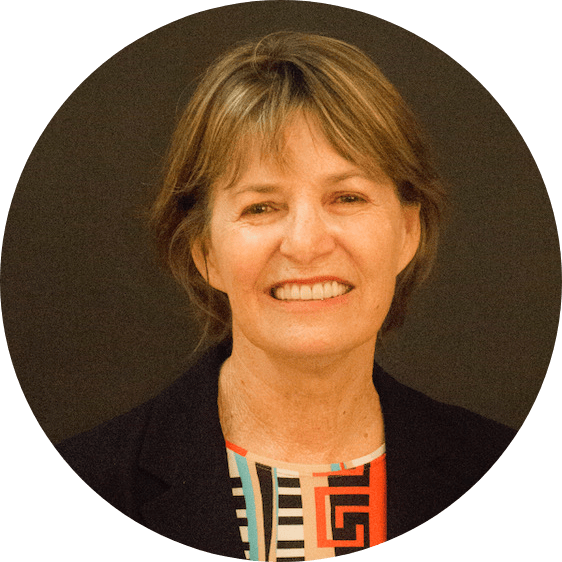 Inspired by her Australia roots, Jenny went "walkabout": a backpacking journey around the world as a younger educator. Why? She wanted her traditional education to come to life! The process of interacting with cultures different to her own, reading literature from a global perspective and having time to delve into her own spiritual journey led to her commitment to education, one where each child is visible and celebrated.

Jenny is a learner, a teacher, a consultant and an administrator. For 20 years, she taught extensively in private and public schools in Australia and the United States of America. As a student and a teacher she values questions that are generative, insights that are creative and strategic and language that leads to "YES"!  She's developed expertise in enrollment growth (FCIS), Professional Growth and Compensation (twice presented at NAIS), strategic planning, leadership coaching and philanthropy. Jenny taught in five schools in both Australia and the U.S.A. (from kindergarten through eighth grade). She has also engaged in adult education for pre-service teachers and teachers.

Consulting experiences include Independent School Management (ISM), Frank Lloyd Wright Preservation Trust, Chicago Art Institute and Oak Park Public Schools. Serving on the World Peace Game Foundation Board and earning The Golden Apple Award have been great honors. Jenny has a Bachelor of Arts and Diploma in Education from Macquarie University in Sydney, Australia. She also has a Master of Science from Rosary College, Illinois, USA.

During her tenure as divisional director at Miami Country Day School, she modeled her belief in hiring the right people for the position, providing the resources each one needed, conversing about each person's strengths and encouraging the person to "fly".  Outcomes included an increase in enrollment from 335 to 520 and the establishing of her division as a magnet for the best teachers coming into the area. Great experiences for students come from educators who thrive in an environment where they are valued, challenged and converse with inspiring colleagues… just like CSM!