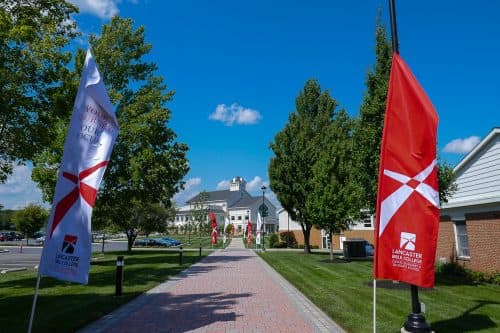 Declining enrollment for the Christian School dissipates mission, endangers financial sustainability, and undermines the school's culture. Every section with empty seats means children whose life is not transformed for Christ. Every section with empty seats equals unrealized income at little additional expense. Every section with empty seats creates a caricature of the Christian Schools as weak or on the decline as opposed to moving forward and expanding The Kingdom. All this can lead to what CSM calls a "theology of privation" in which some ascribe this condition to the secularization of our culture or even the providence of God!
But there is another voice out there. A voice calling Christian School leaders to a new level of engagement with their parents, there children, their boards, their faculty, and their communities. A voice that walks bravely into the 21st Century and claims it for Christ. A "theology of Hope" that embraces best practices and speaks of concreate things we as Christian School leaders CAN DO to fill our schools with mission appropriate families.
This workshop is about casting out the voice of failure, and implementing clear and effective means to fill our schools. We will address topics like;
Christian School finance 101 and the myth that bigger is always better
Moving Mission through the school's systems and processes as if it actually mattered
The importance of the school's website in today's market
The reality that no school website will every trump the centrality of your faculty culture
Tips on creating and maintaining that faculty culture
Engaging TODAY's children . . . not yesterdays . . .
Getting real about what "partnering with parents" looks like, with its sleeves rolled up
The role of the Strategic Board in supporting strong enrollment
Staffing as if enrollment and re-enrollment were priorities
Come join CSM Senior Consultant, "Wild Bill" Simmer as we learn how to fill our schools, and get the "movement" back into the Christian School Movement again! This workshop is designed for Heads of School and School Administrators, Admission Officers, Division Level Academic Leaders, and Board Members, though all are welcome.