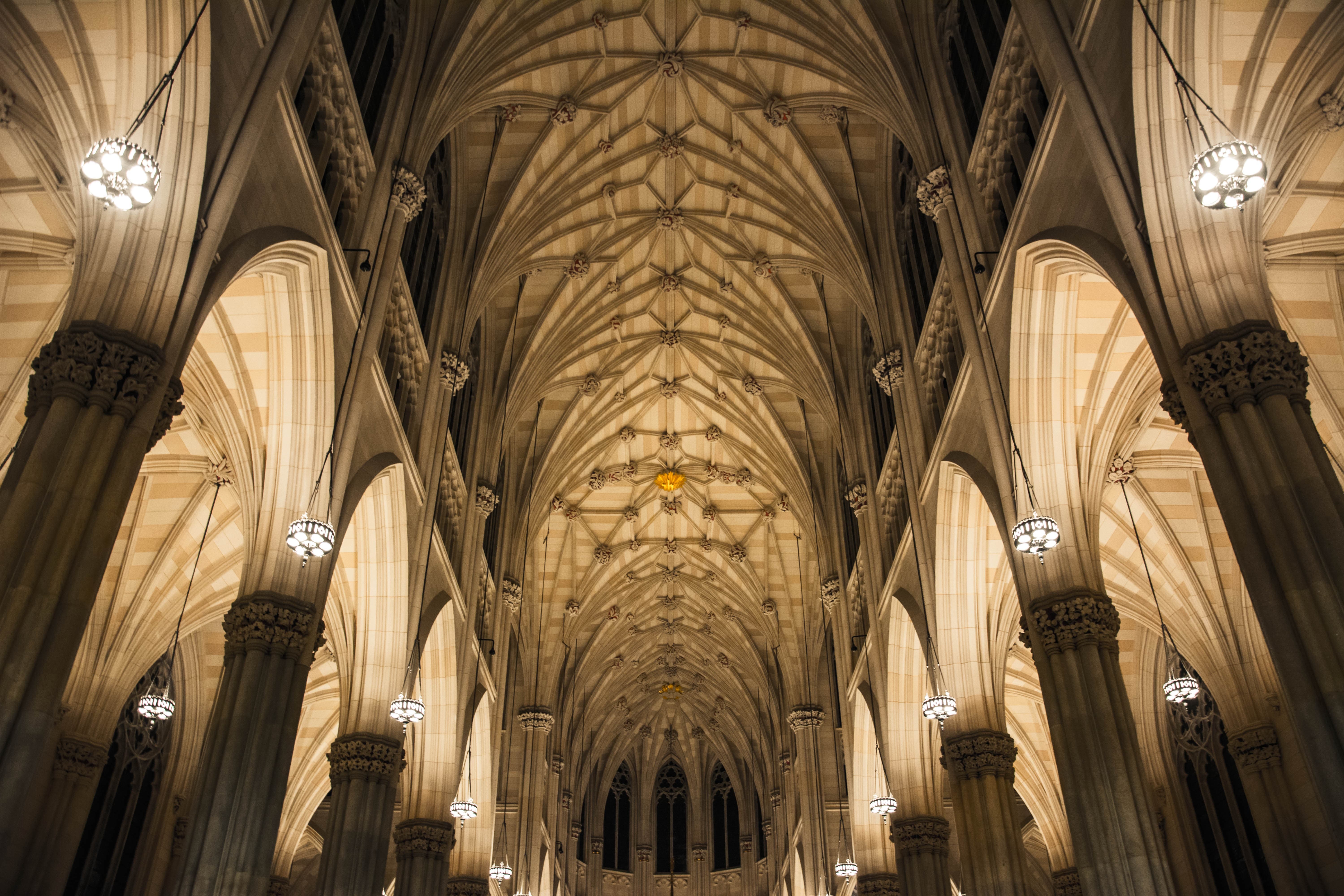 Notre Dame: The Blinding of Society
April 17, 2019
It has been devastating to watch the fire at Notre Dame, see the steeple and roof collapse, and dread the possible damage to the Rose Window. 
Of course, the resonance if you are in Paris or are French is even greater. Begun in 1163, a UNESCO World Heritage Site, full of great art and icons, survivor of two world wars, built on an island that is the birthplace of Paris itself, a place made holy by the faith of the millions who have worshipped there and who have visited there. 
Hopefully, this was an error, not deliberate. 
But the 21st century has seen many holy/historic sites destroyed deliberately. Think of the Taliban and the blowing up of Buddha, a monument 1700 years old; think of every UNESCO site in Syria destroyed by Al Quaida in only 6 or so years. There is even a map now showing how culture is being erased by various movements. This is not the chance flame in a cathedral – this is the systematic blinding of society. 
Christian schools have an uneasy relationship with culture and history. We have talked incessantly about the 'culture wars' and our books have reflected that: Culture Wars, the struggle to control the family, art, education, law, and politics; A War for the Soul of America: the Culture Wars; Culture War; The Rise of Victimhood Culture – Microagressions, Safe Spaces, and the New Culture Wars etc. We like and admire the arts but are not so sure about the artists, particularly if their politics, their sexuality, their behavior, their faith or lack of it are at odds with our own. Of course, the older the art, the less we worry about such things. Eventually, Buxtehude, Bach, Beethoven, Brahms, Britten, Beatles and Barenaked Ladies will all merge into one timeless group. We will barely even notice that they come from different centuries and represent different ideas, beliefs, and cultures.
But the fire at Notre Dame Cathedral should be of profound interest to Christian schools. Not because it is a place of faith going back 7 centuries, not because it is a cultural treasure recognized by all who visit, not because it is a symbol of nationalism in a nation where faith and secularism have been separated for over 200 years. It's because when that spire fell down, it becomes a symbol to us of how society becomes blind as it loses its history / herstory, and it becomes an inspiration to us to share the historical, far sighted, generational, covenant relationship we have with our God.
I have to confess that I am done with the Culture Wars. We are not at war with our culture. We never should have adopted the bellicose noun "war" and held on to it with such pride. Jesus says: You will hear of wars and rumors of wars, but see to it that you are not alarmed. Such things must happen, but the end is still to come. (Matthew 24: 6 cf. Mark 13 and Luke 21). St. Paul says: For though we live in the world, we do not wage war as the world does. (2 Corinthians 10: 3). The war terminology has not led us down a productive garden path.
Notre Dame reminds us that we are here to heal a broken world, to give sight to the blind (literally and spiritually), to serve our neighbor (even the Samaritan), to bring hope of salvation first to the Jew and then to the Gentile. If the fire merely makes us nostalgic, then its original builders will be deeply frustrated. That spire thrusting to heaven was a reminder that we are striving for the City of God. The flames engulfing it remind us that we often have to suffer in order to witness. Our schools are not places of culture wars, or retreats from the evils around us, or bastions of righteousness. Our schools are, rather, places of welcome, places where light overcomes darkness, and places with open doors of forgiveness.
The destruction of cultural sites is always an attempt to blind us, to hide knowledge, and to force us only into the present. This Holy Week, and the Notre Dame fire, assures us that history is resolved in Jesus, and carried out in our own lives of witness (martyrdom).
May it be for you and your school a time of looking backward, looking forward, being present, always within the redeeming love of a covenantal God who never leaves or forsakes us (Joshua 1: 5; Psalm 94: 14; Hebrews 13: 5).